Cater-Force and Parry work together to help Yorkshire Charity
Posted on

27th January 2017

in News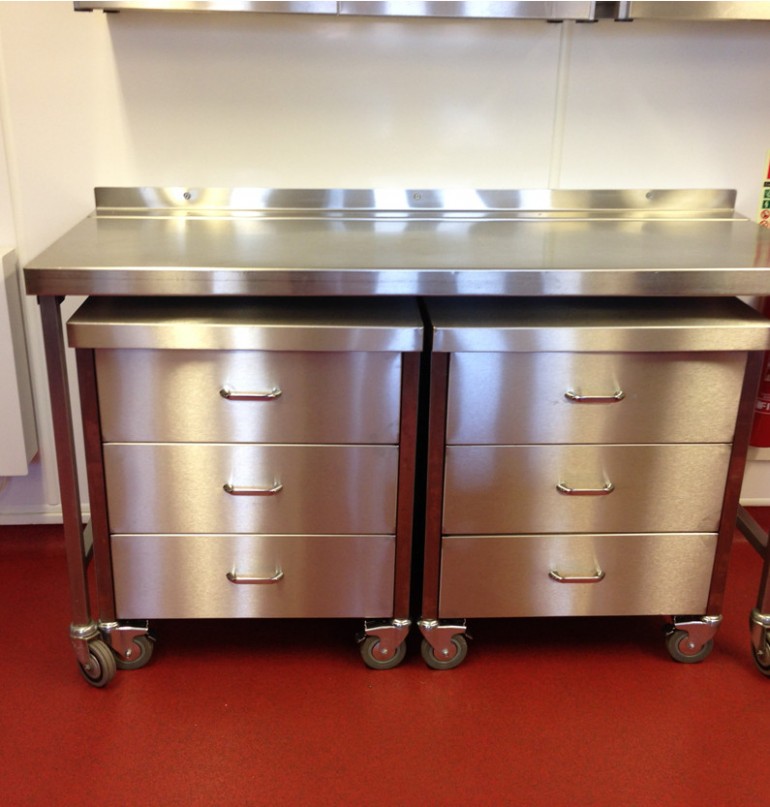 After a local Charity which supplies holiday accommodation for disabled children within the Yorkshire Dales was broken into, they called upon Cater-Force to help rectify the situation with replacement equipment.
Working alongside Parry, one of the biggest Commercial Catering equipment fabricators in the UK, Cater-Force came up with solutions to the lack of storage left after the Charity was burgled last year.  After already supplying a Blue Seal Oven, Genfrost Fridge, Instanta Water boiler and Parry Grill, these final bespoke items were the icing on the cake for what had been a harrowing time for the staff.
The new storage looks and fits perfectly, and with the inclusion of castors it allows the staff to move the units around the premises with ease.  Well done to the Parry and Cater-Force team who have turned a bad situation into a brighter future.