Filming of Ilkley comes to Yeadon
Posted on

22nd February 2018

in News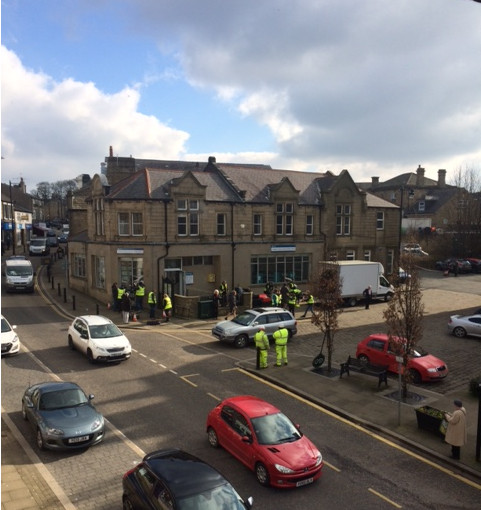 Following on from the excitement of Emmerdale filming outside of the Cater-Force office just over a year ago, today we now have another film crew utilising the local facilities in Yeadon.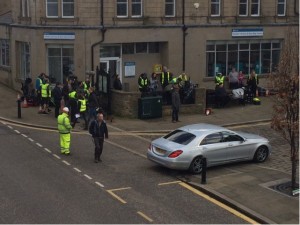 The film is a black comedy entitled 'Ilkley' and stars Derek Jacobi, Roger Allam and Anna Maxwell-Martin and is set during the Ilkley Literature festival.   It centres around two orphaned brothers and Christian radicals, Tim and Vic, who arrive in Ilkley on its final weekend with the task of assassinating keynote speaker John Huxley, the world's most controversial secularist. However, after a case of mistaken identity, they find themselves having murdered the wrong man.
Now stuck in the town during Ilkley's busiest weekend, they wait for the arrival of a mentor to give them instruction. The mission must still be completed – that's providing Vic's rage, Tim's doubts, or the efforts of foul-mouthed Detective Inspector Brough don't get in the way first.
Ilkley is an independent British film which has the backing and support of Screen Yorkshire. We're certainly looking forward to seeing more of Yorkshire on a big screen in the not too distant future.