Waste 2o Food Digester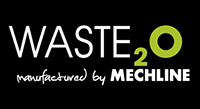 Waste 2o, simply "throw in" the food and walk away…
Everything biodegradable turns into grey water and is sent straight to the drain, using existing services and saving you the hassle of dealing with solid food waste. There is less need to store food waste, reducing odour and vermin problems, whilst improving space.

Easy, on-site food waste solution

No solids to manage; no compost to monitor

Food waste digested to grey water
Sustainable & affordable food waste solution…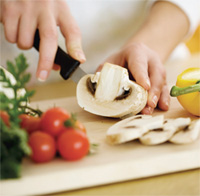 Less food waste to transport and no residual waste products to manage. Take vehicles off the road and improve an operation's overall carbon footprint. Fewer collections save money and are beneficial for the environment. It's a clean, on-site solution that doesn't require dedicated staff to carry food waste through the kitchen to the bin area – improving hygiene and saving money.

Less food waste to landfill

Fewer trucks on the road

Labour & money saving
Eco-friendly & responsible…
Waste₂O™ reclaims water from food waste – approximately 70% of food waste is water which can be safely returned to the water treatment plants, meaning the water is not lost to landfill or incineration. Manufactured in Milton Keynes, all components are sourced locally; ensuring the supply chain is short and quickly available, delivering the additional benefit of Waste₂O™ having a low carbon footprint.  Water from food waste totally reclaimed.
Manufactured locally to improve supply chain & reduce carbon footprint

Food waste separation encourages better waste stream management & recycling

Green, environmentally-sound solution

Dramatically reduced water consumption compared to Waste Disposal Units
How Waste₂O Works
Completely safe…
The Waste₂O™ system uses a bio-enzymatic formula that is completely safe for drains and sewage systems.
"The bacteria are perfectly safe, naturally-occurring & non-pathogenic, i.e. they do not cause disease. They are regarded as safe worldwide and classified under Hazard Group 1. There are also no harmful effects to local drains or sewage systems. In effect the formulation boosts the population of beneficial bacteria in the system, and there would actually be beneficial effects further downstream".
Dr. John Lear (PhD, Microbiology)