Jamies Italian becomes the latest High Street Casualty
Posted on

24th January 2018

in News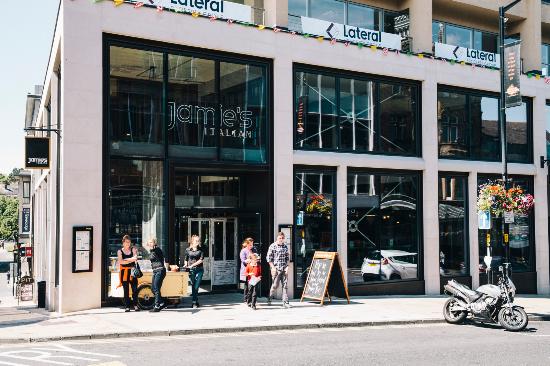 Over the last 12 months there's been a number of established and well known independent restaurants closing their doors for the final time.  The over-saturated dining market truly has become a case of survival of the fittest.  This week has seen the news that even one of the top national chains is struggling to make ends meat.
Jamie's Italian, the brainchild of Celebrity Chef Jamie Oliver, has announced that it will be closing 12 of it's UK outlets.  The closures are due to take place sometime in March and includes Harrogate's Parliament Street outlet.  Other sites due to close their doors include Bristol, Chelmsford, Kingston, Milton Keynes, Reading, St Albans and London.
The operating group blames the closures on 'tough market' conditions and follows the closure of a previous 6 outlets in 2016.  Rumours have been circling for a number of years with regards the profitability of the chain, and the restructuring taking place is the latest effort to secure a longer term future for the brand.
It's a further indication that the 'eating out' sector is becoming a more challenging environment even for the larger national chains.  With many High Streets throughout the country struggling to fill empty premises, now would be a good time to see support from local authorities and the government to encourage companies to start up by offering incentives such as lower business rates.