Lincat Water Boilers Supplied and Fitted Throughout Yorkshire
Posted on

9th September 2019

in News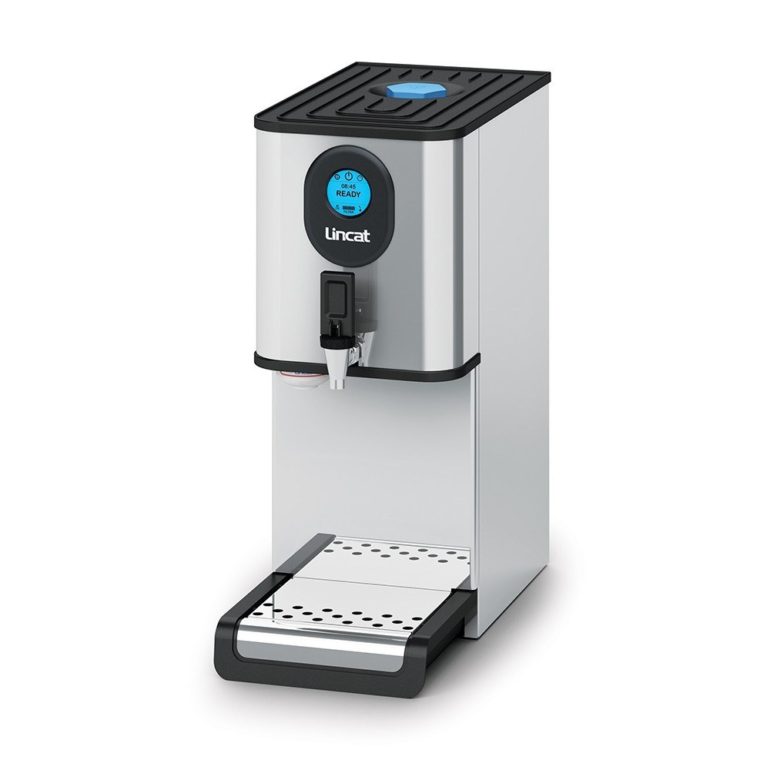 One of the most popular Commercial Hot Water Boilers in the UK is the Lincat FilterFlow Counter-top range.  We recommend these Hot Water Boilers to all of our customers as they're made to a High Quality, are Easy to Operate, and are Economical and Affordable.
The Lincat range has a narrow footprint so doesn't compromise on space and the Built-in Water filtration system improves the water quality and reduces scale build-up.  Every boiler has an easy to use, large colour touchscreen display, which allows the user to easily adjust the timer and temperature.
With a predictive Eco function the boiler can anticipate and reduce the volume of boiling water needed by 50% for quieter periods, saving money and energy.  The Boiler is perfect for any busy cafe's, restaurants, showrooms, nursing homes, staff rooms etc..
If you're based in Yorkshire and purchase a Lincat boiler through Cater-Force our engineers will install and commission the unit for free.  For further details please don't hesitate to contact the office on 01943 467467 or e-mail sales@cater-force.uk